If you're not exporting, you could be missing a significant amount of market share. And yet, navigating the waters of international trade takes time – time away from your company's day-to-day essential operations. More →
Who has the time?
For small and emerging businesses, going global is a significant, time-consuming undertaking that could disrupt your existing business activities. It takes time and energy. More →

Who has the research I need?
Taking a small business global is a complex and dynamic process. Gaining a deep understanding of the targeted markets, the competition, current local market trends and the requirements to successfully launch and drive growth is essential. Solid research, data and intel fuels this process. Your exporting-specific information sources must be reliable, credible and accessible. More →
The Southwest Illinois Trade & Investment Council can put you in touch with the resources to bring your product and your business into the global marketplace. Join us today – and join businesses across the SWIL region that are securing their future in international trade. Let us help you move the needle from concept to reality. Seize the opportunity to begin exporting. Expand your profitability by expanding your world. More →
It's all about connections. You need them. We've got them.
Testimonials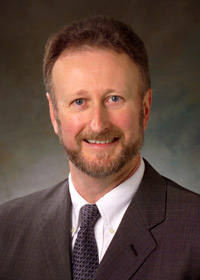 "America's Central Port has served in its regional economic development role since 1959. International trade is extremely important to the Port. Our operators handle more than $1.1 billion in goods annually. The Southwest Illinois Trade & Investment Council provides an opportunity for companies to become involved in the export/import arena, grow their business and subsequently contribute to the economic vitality of our region. The Council provides an important resource for companies interested in expanding their sales into markets throughout the world."
Mark Spizzo
Regional Economic Developer
America's Central Port
"DNJ Intermodal Services specializes in the import and export of containerized shipments in and out of St. Louis and Upper Midwest. With close to 100,000 import and export shipments in 2017, International trade is the backbone of what we do.
Here at DNJ, any opportunity for local businesses to partner with The Southwest Illinois Trade & Investment Council is an opportunity not only to grow our respective businesses, but an opportunity for the region. We think that's a win for everyone, and we highly recommend the Council."
Matthew Freix
Regional Vice President
DNJ Intermodal Services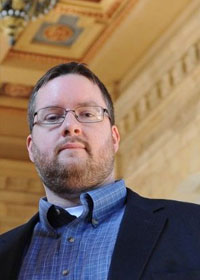 Who is the Southwest Illinois Trade & Investment Council?
The Southwest Illinois Trade & Investment Council (SWITIC) is a regional exporting support network whose boundaries include a region encompassing the SWIL counties of Madison, St. Clair, Jersey, Calhoun, Bond, Clinton, Washington, Randolph and Monroe.  A nonprofit organization, SWITIC is governed by a board of directors and members that includes exporters, future exporters, service providers and relevant public-sector entities.  SWITIC is supported by the Illinois Department of Commerce and Economic Opportunity, the Illinois Department of Agriculture, the U.S. Department of Commerce, Southern Illinois University Edwardsville's International Trade Center and the nine SWIL counties named above.
Become a Member
Joining us is easy! Just email us at contact@swillinoistrade.org and we'll follow up with you soon. Thanks for your interest.
Trade Missions
SWITIC is in the process of planning trade missions and reverse trade missions for eligible members interested in pursuing their exporting opportunities in particular countries around the world.
Resources
Joining SWITIC allows you to tap into an array of relevant resources to help you explore what exporting could mean to your business. Public and private entities and individuals with a wealth of experience in real-world exporting and foreign trade investment are available for SWITIC members to access and learn from.
Contact Us
For more information on how you and your company can get plugged into our organization and begin making exporting a reality, reach us at contact@swillinoistrade.org